Today:
4

New DMR ID's

1

New NXDN ID's

0

New Repeaters ID's
Last 7 days:
412

New DMR ID's

22

New NXDN ID's

14

New Repeaters ID's
Last 30 days:
1636

New DMR ID's

142

New NXDN ID's

44

New Repeaters ID's
In total:
We have a global network of

225926

DMR ID's
We have issued

6299

NXDN ID's
There are

9123

repeaters world wide


---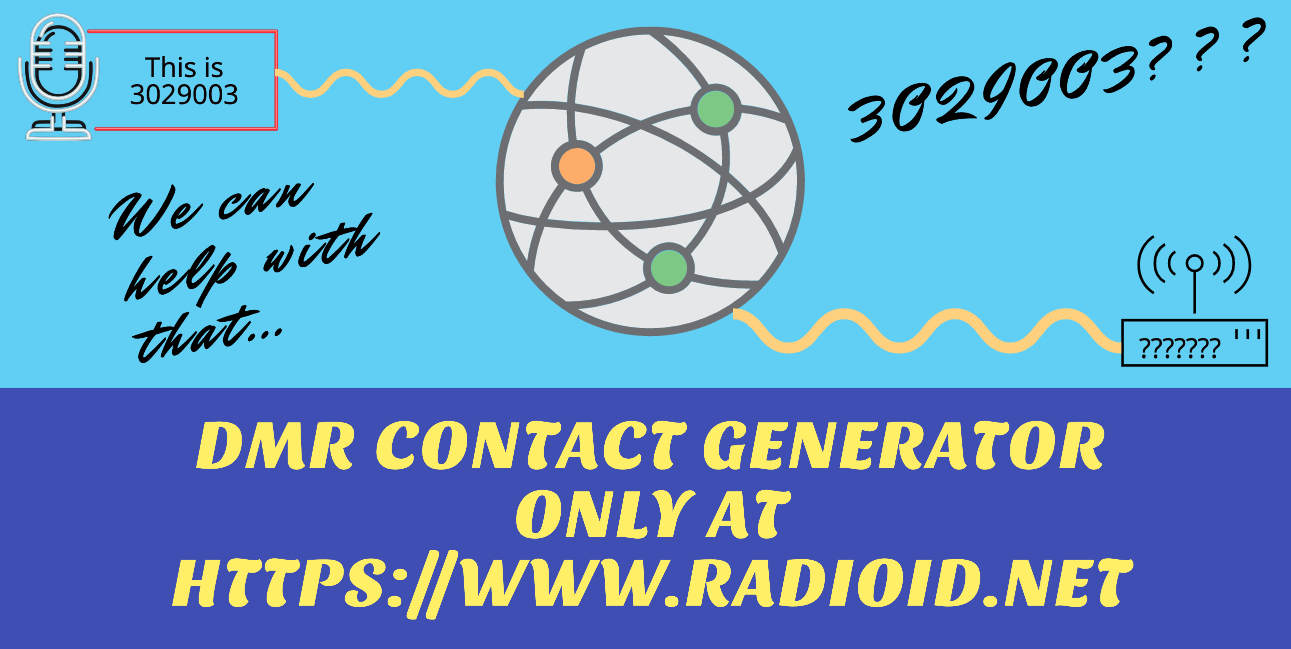 Try out our new Contact Generator!
Live up-to-date data, We are the Worldwide Source, everywhere else is STALE data.
Easily generate as many personalized lists as you like and associate them with different radio formats.
Include the latest Brandmeister TG's in your generated lists.
No radio Format! No Problem! We have a custom formatter so you can generate any kind of format you like!
As the Database size grows, it will be more important than ever to have the ability to trim your contact lists.
Just click on the "Contacts" menu link, Make that new radio function how it was intended.
---
Check out our new Live Database Map
Showing almost all repeaters in our system with Coordinates
Talk Group info is available in the pins
Zoom in to your desired region
Data from The repeater Owners Directly
Data also derived from RFinder TG Project
Click the map image to the right to view in real time.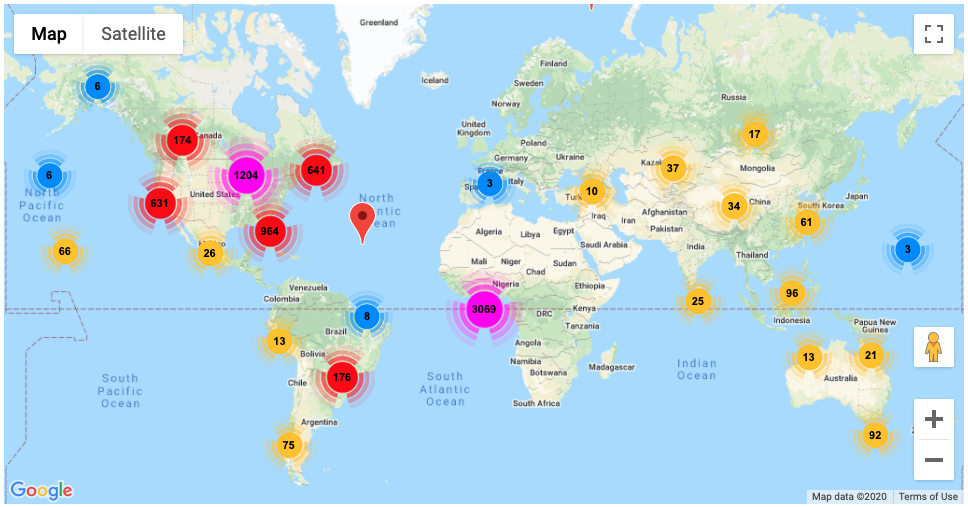 ---
---
Monthly Reports