Our website is made possible by displaying online advertisements to our visitors.
Please consider supporting us by disabling your ad blocker.
Today:
12

New Accounts

30

New DMR ID's

0

New NXDN ID's

0

New Repeaters ID's
Last 7 days:
421

New Accounts

481

New DMR ID's

37

New NXDN ID's

10

New Repeaters ID's
Last 30 days:
1897

New Accounts

1999

New DMR ID's

158

New NXDN ID's

45

New Repeaters ID's
In total:
We have

183389

users
We have a global network of

206358

DMR ID's
We have issued

5046

NXDN ID's
There are

8494

repeaters world wide


---
---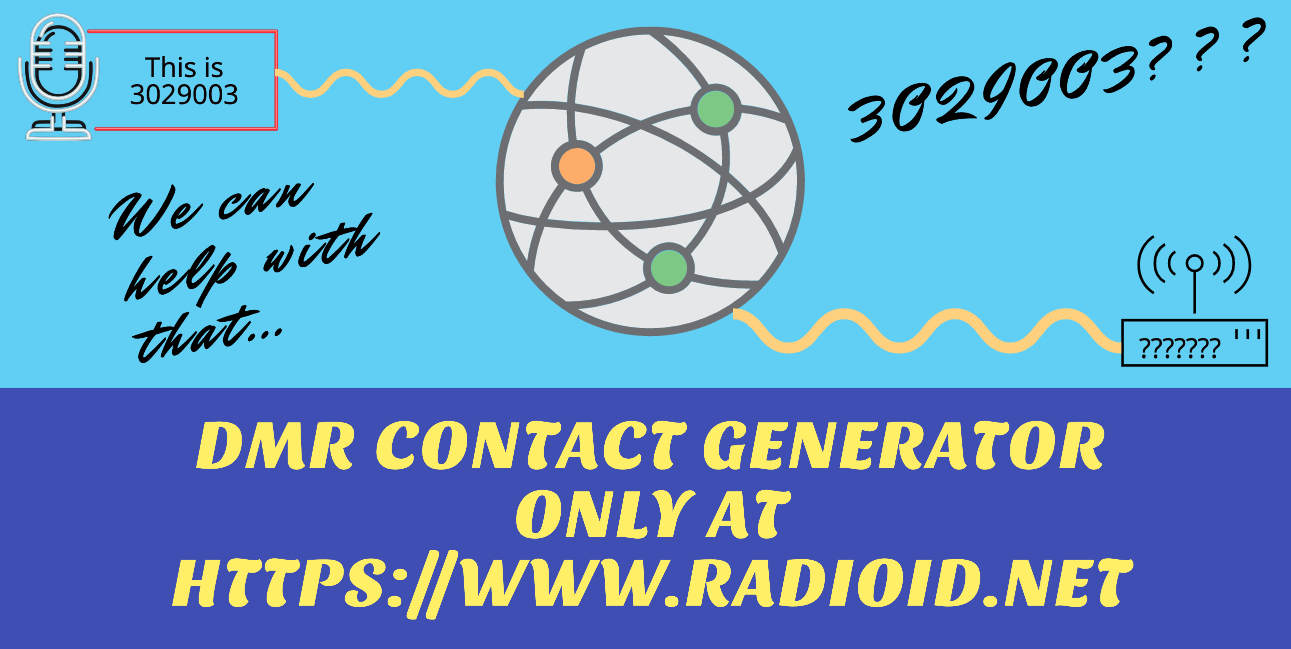 Try out our new Contact Generator! Easily generate as many personalized contact list as you like and associate
            them with all your different radios

            We even are able to include the latest Brandmeister TG's if you so desire.

            Don't see a format for a radio you have, NO PROBLEM!, We have a custom formatter so you can generate any kind of
            format you like!

            Just click on the "Generator" menu link from the menu, Make that new radio function how it was intended.
            

            As the Database size grows, it will be more important than ever to have the ability to trim your contact lists.
        
Monthly Reports